Honesty
Wall piece with honesty necklace
Honesty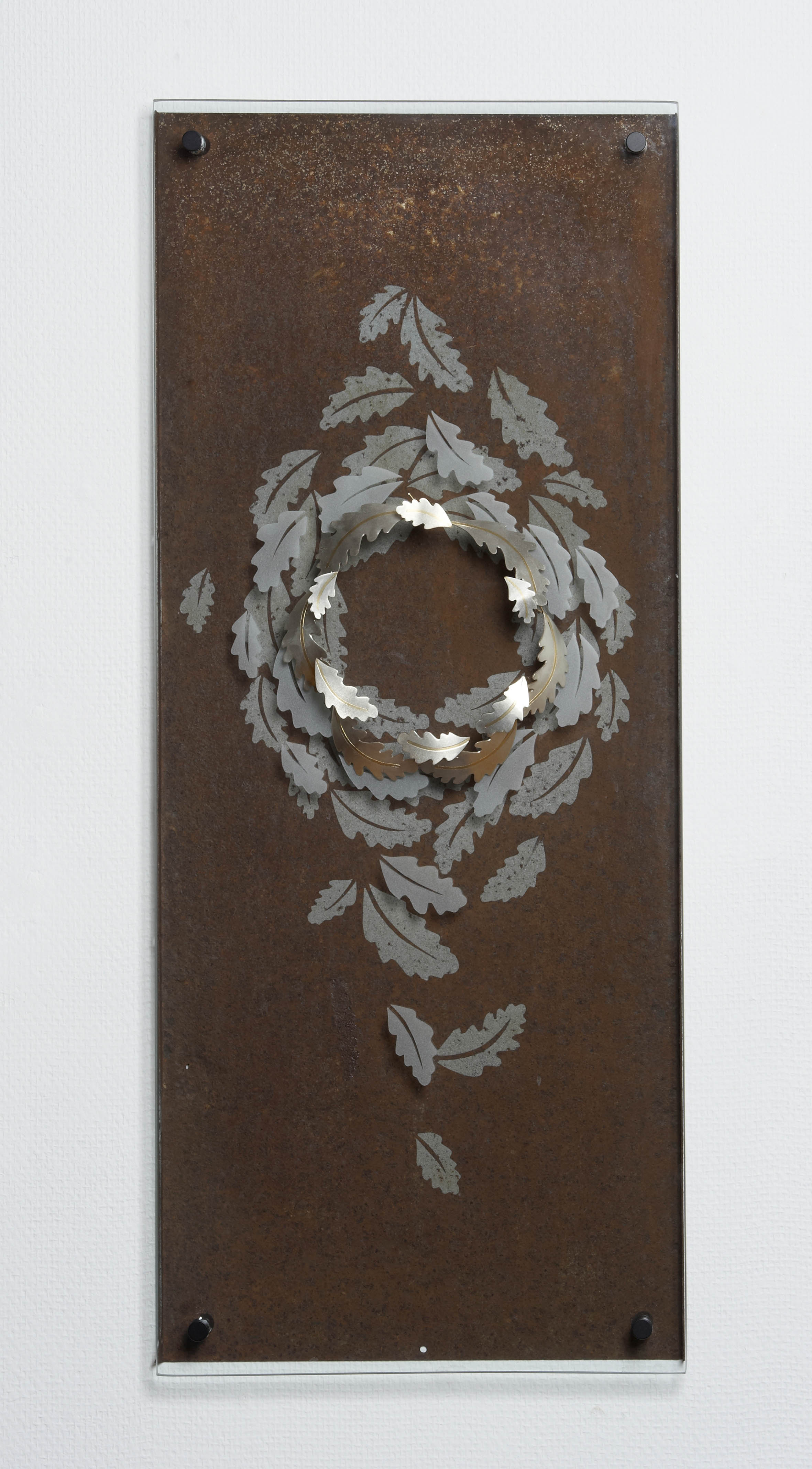 Oak
Wall piece with oak neckpiece. Silver and 18ct gold, sand blasted glass and found metal plate.
Oak detail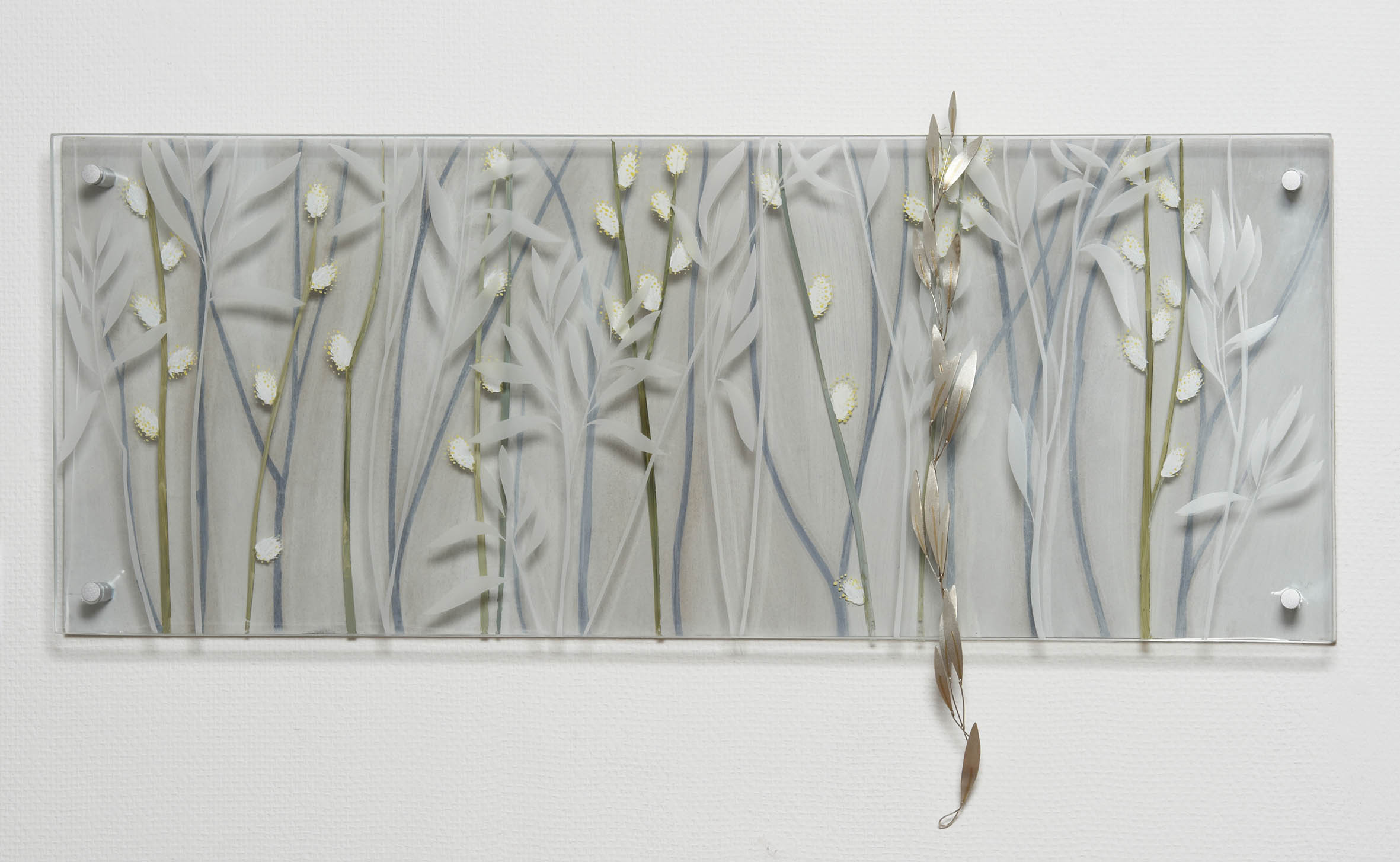 Willow
silver and 18ct gold neckpiece, sand blasted glass, acetate and painted board
willow detail
Fennel, central panel of triptych
Fennel neckpiece, sand blasted glass on etched, inked steel
Broom
Silver and nylon on sand blasted glass and painted board
Willow II
Wall piece with interchangeable necklace. Silver, 18ct gold and burnt barrel staves.
Four spoons
silver spoons on barrel staves
Bowl on stand
Blown glass bowl on barrel stave with silver detail
Glass bowl
Hawthorn
Silver hawthorn neckpiece with garnet beads on sandblasted glass and found wood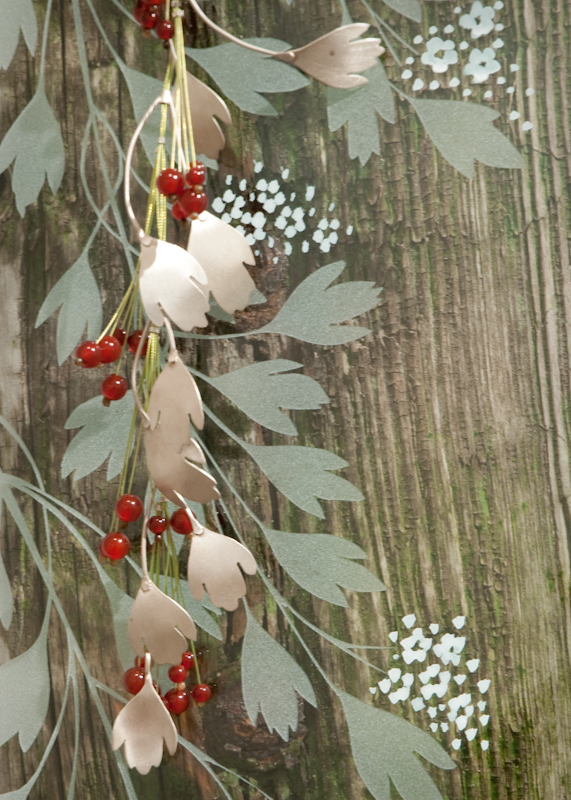 Hawthorn detail
Willow
Mistletoe